Description
Sharpen Your Little Ones Math & Number Skills With Absolute Ease!
Not every child understands math & numbers the same way which makes teaching it very difficult!
The Number Recognition Math Game keeps your little one endlessly entertained all while they learn how to add, subtract, count, and understand the concept of colors & numbers!
Make learning time a fun & interactive game your child will love rather than a stressful & boring activity they'll hate!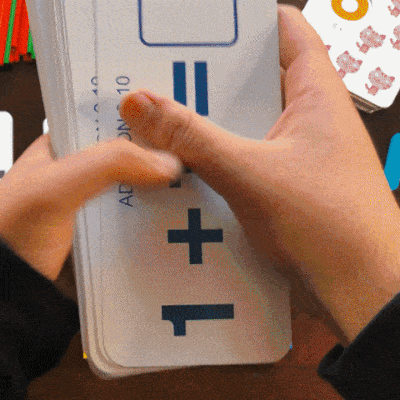 Designed with colorful pictures, numbers, and counting sticks, allow your child to learn how to add, subtract, and count in plenty of ways.
With so many ways to play, encourage your child to learn the basics of math & numbers without the difficulties of having to get their attention!
Help improve your child's math skills by introducing an educational yet amusing activity to do every day. Make learning time a fun, care-free game for your little one to enjoy on their own!
Sharpen Number & Math Skills - As children continue to play the game, it helps them learn sight numbers as well as how to add, subtract, and count numbers.
Make Math Fun Again! - Completed with colorful pictures, numbers, and counting sticks, the math manipulatives help accelerate learning and keeps your child amused!
Multiple Ways To Play - Consisting of the matching game, counting game, and addition & subtraction flashcard game, it provides many different yet entertaining ways to teach math your child will love!
Hassle-Free Teaching - Offering fast, fun, and addictive entertainment, teach your little one the basics of numbers & math without any difficulty.
Screen-Free Activities - Providing a hands-on learning experience, reduce distractions from screens/electronics while maximizing fun!
Perfect for Ages 3-8 - Finished in non-toxic paint and smooth, rounded edges, the swallow-proof wood letters are harmless and safe for any child to play with.
SPECIFICATIONS:
Material:

 

Paper Board, Wood
Weight:

 

400g
Package Size:

 

21x25x4cm
PACKAGE INCLUDES:
1x Dry Erase Marker
11x Wood Numbers
10x Number Cards
30x Double Sided Addition/Subtraction Cards
100x Counting Sticks
Payment & Security
Your payment information is processed securely. We do not store credit card details nor have access to your credit card information.