Description
Product Description
【Product gross weight】350g
【Working voltage】DC3.7V
【Working Humidity】30-90%RH
【Working current】150mA
【Input voltage】DC5V
【Input current】450mA
【Battery Capacity】1200mAh
【Placement】Paste and place
【Product size】190*90*40mm

Product features: intelligent double sterilization, ultraviolet light + photocatalyst, toothbrush sterilizer is a smart multifunctional toothbrush holder that cleans and protects your household oral sanitary ware. When you are not using the toothbrush, sterilize the household toothbrush. The infrared intelligent sensor system activates when a person approaches, and sterilizes after the person leaves. Make it a safe high-tech smart toothbrush holder. The toothbrush sterilizer has a solar charging system that does not require direct sunlight and can be charged when exposed to light. Lithium battery energy storage, energy saving and environmental protection, completely get rid of the shackles of sockets. No external power supply is required, making the bathroom environment beautiful.

1. When the product is turned on, the power light will turn on. In a dark environment, only the power light will turn on when a person approaches, and when a person leaves, the ultraviolet light will turn on after a while.
2. The machine will only perform antivirus work when no one is working. When someone runs out, the machine will automatically charge.
3. Install the toothpaste and turn the toothpaste clockwise to fix it.
4. After the toothpaste is fixed, squeeze the toothpaste hard. Until the air inside the equipment is exhausted. Just see the toothpaste can come out. Charge it once, and it will basically be charged by light energy.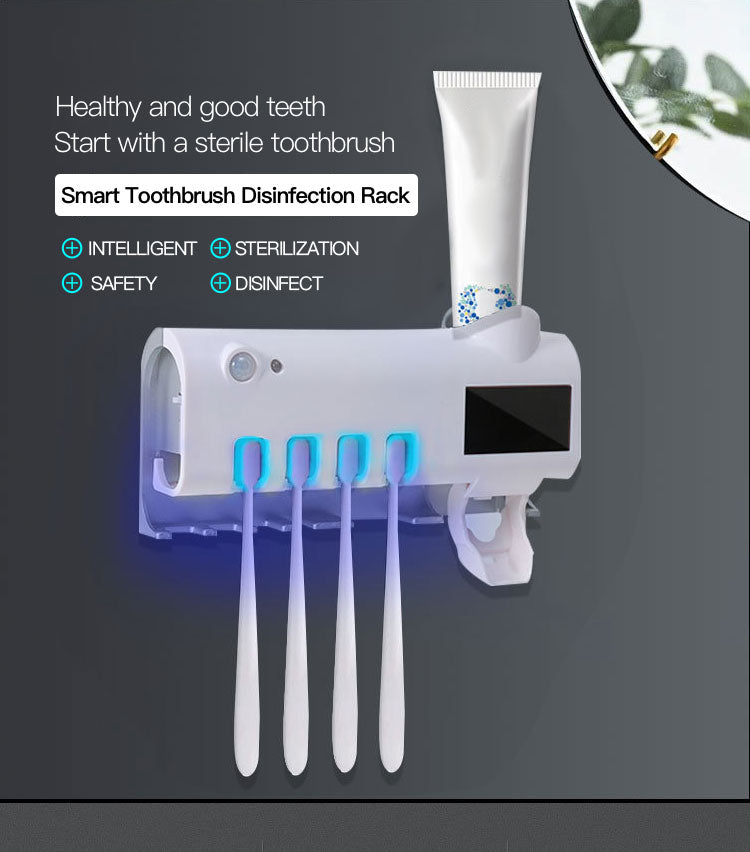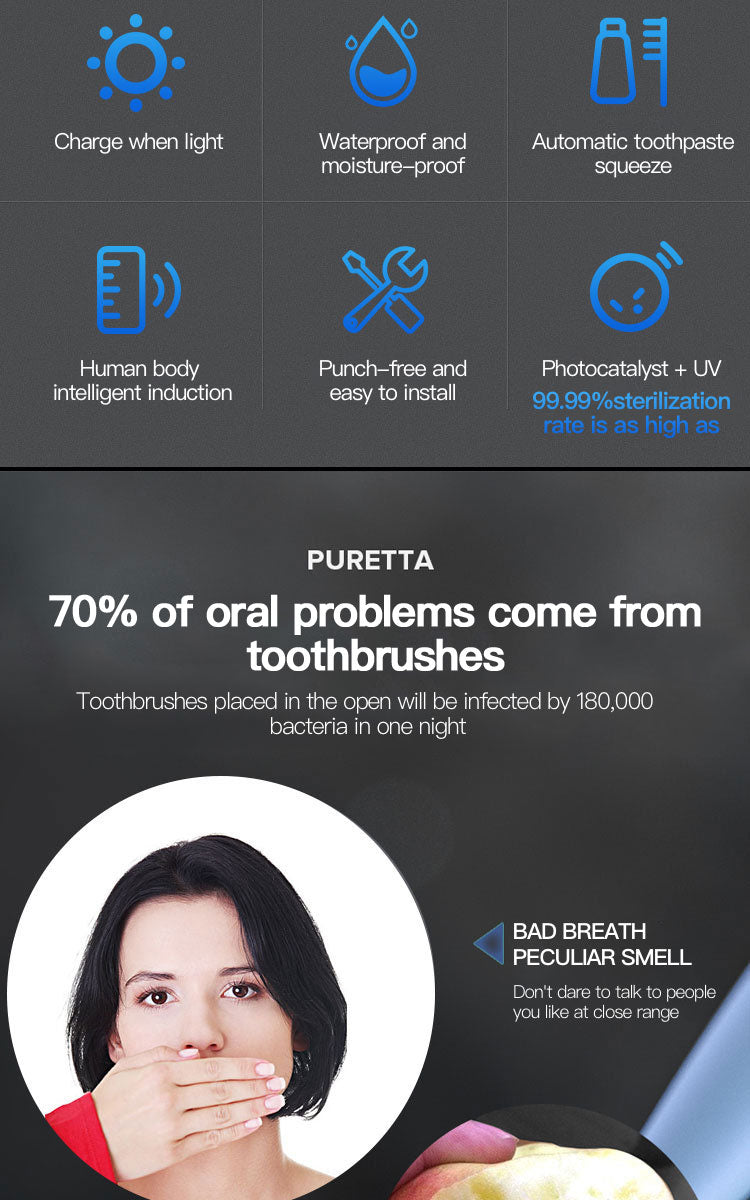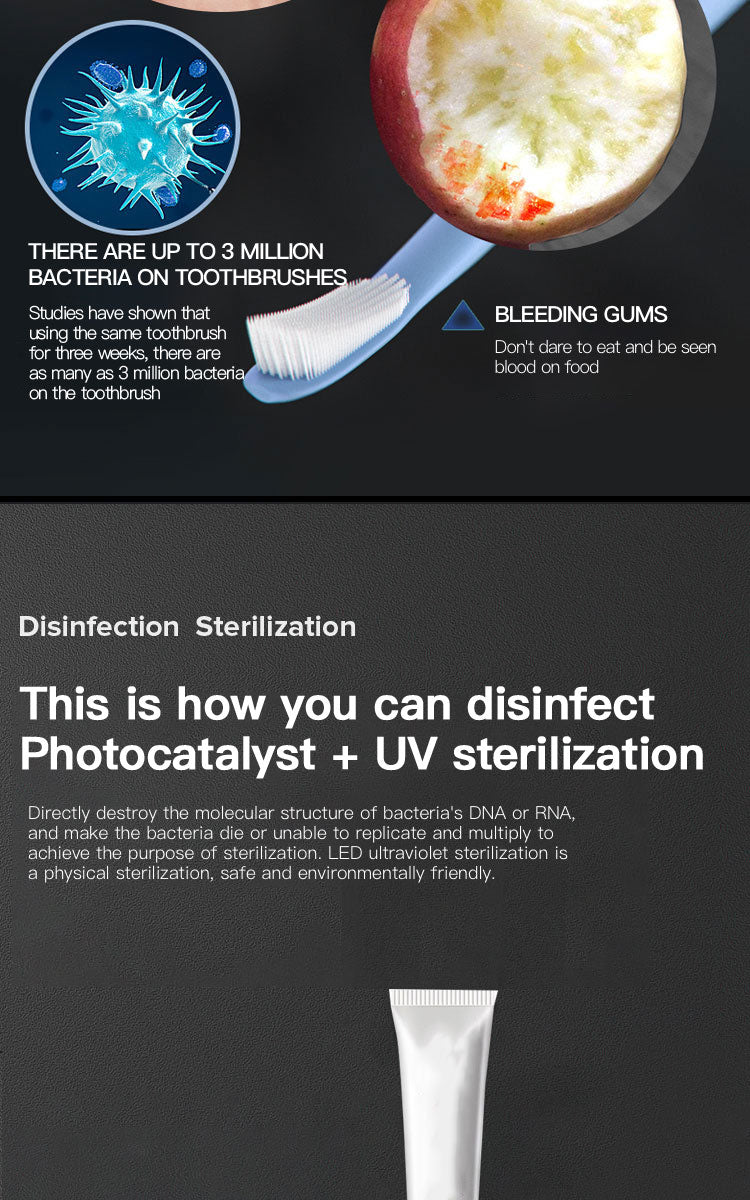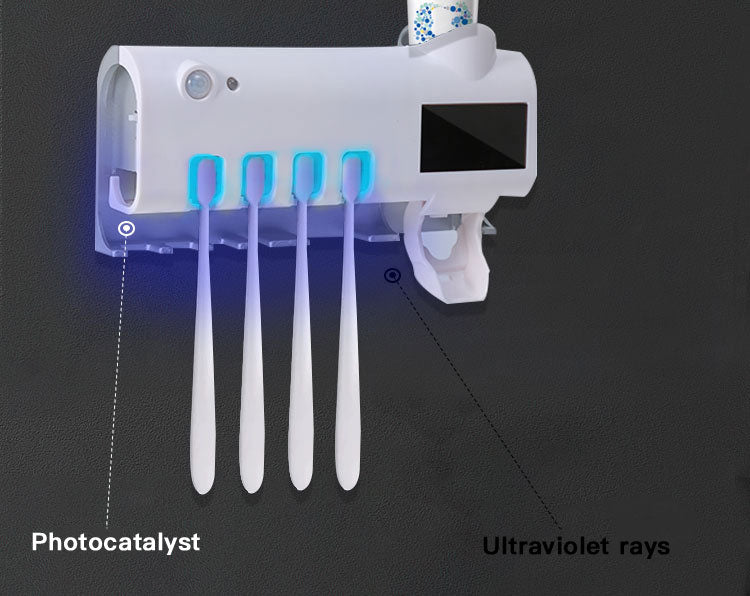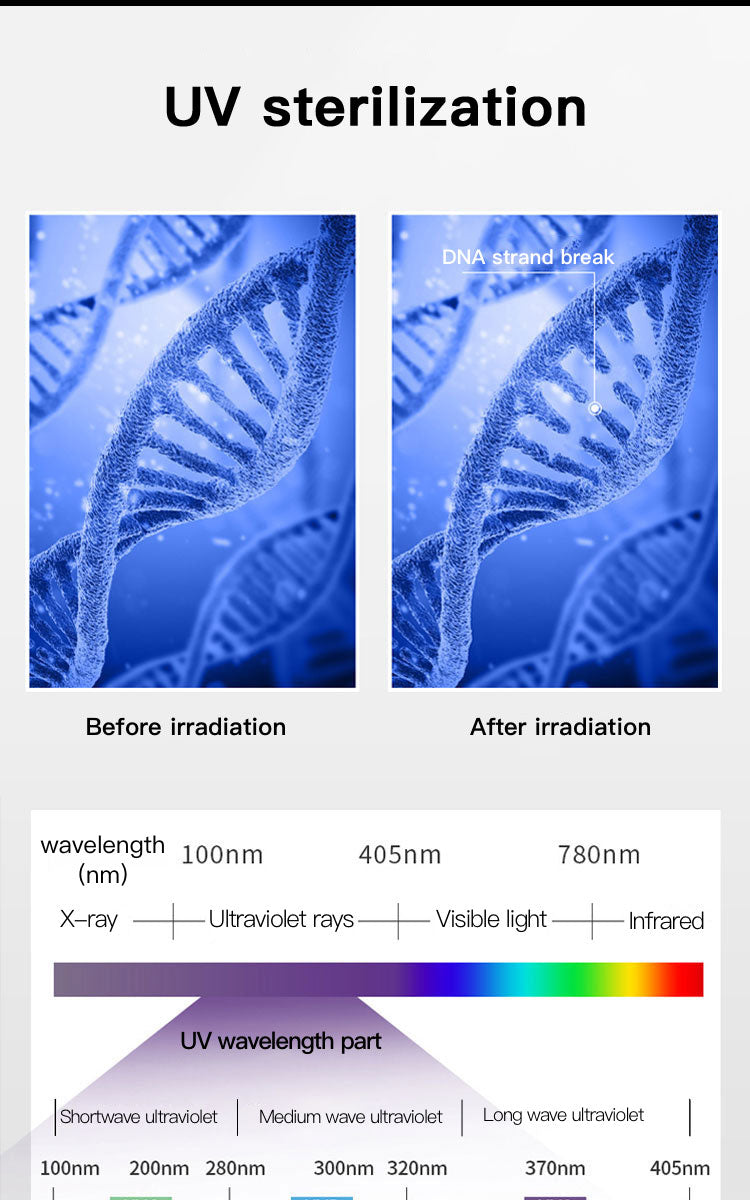 Payment & Security
Your payment information is processed securely. We do not store credit card details nor have access to your credit card information.